The Bindery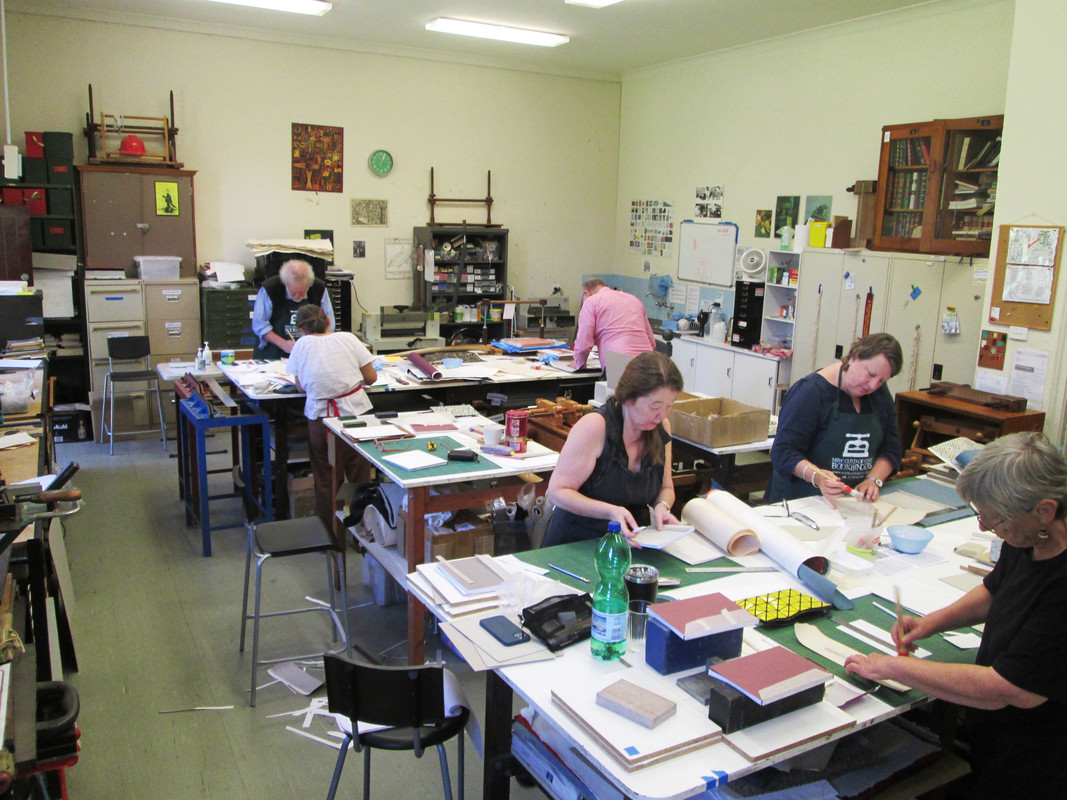 The Bindery
BINDERY OPENING HOURS
1st Tuesday of each month 10am - 4pm
2nd Saturday of each month: 9:30am - 1:30pm
All Wednesdays: 10 am – 5pm

THE LIBRARY
The Guild has a comprehensive library of reference books, journals and DVDs. All books are available for members to borrow for up to two weeks.
MATERIALS & TOOLS FOR SALE
For the benefit of members, the Guild offers a small but comprehensive array of bookcloth and papers, needles, linen thread, bone folders, headbands and awls.
FIRST TUESDAY AND SECOND SATURDAY CLUB FOR BOOKBINDERS
If you would be interested in coming to the Bindery on the first Tuesday of the month please contact Margaret Scott at [email protected].
The usual fee of $5 applies unless you have paid the annual fee for workshop use.
BEGINNERS' CLASSES
The Guild runs regular Beginner Workshops through to more Advanced Classes. The aim of these weekend courses is to familiarse students with the necessary knowledge and skills to start them on a journey to make their own books. The workshops are run at the Guild's professionally equipped bindery in Writing NSW, in Callan Park, Rozelle.
BOOKINGS THROUGH OUR WORKSHOPS PAGE ON THIS WEBSITE